All ages. Total inspiration.
ICA San Diego offers many programs that make contemporary art and art education more accessible and personally meaningful for kids and adults all throughout San Diego County.
Classes and Workshops
Outreach Programs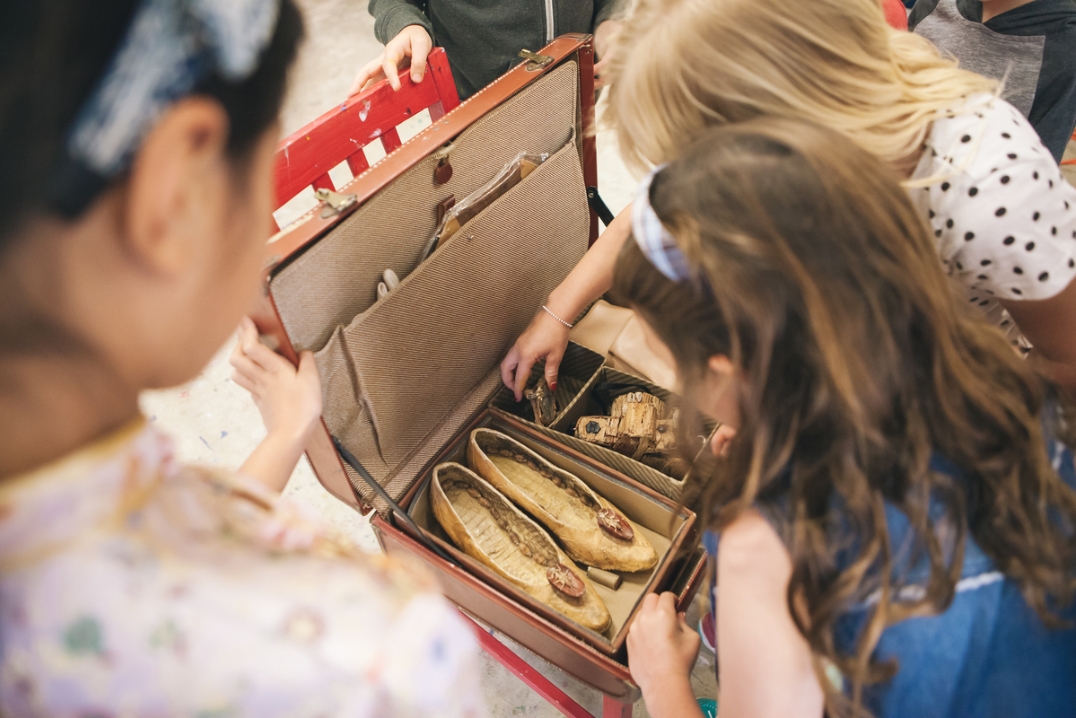 The Valise Project
Bring an interactive art experience into your classroom!
The Valise Program is inspired by renowned 20th century French artist, Marcel Duchamp, who designed miniatures of his works and carried them in suitcases to share with others. Each valise provides students a complete experience: from seeing, discussing, and touching the art to creating works of their own. With curricular connections to math, language arts, social studies and science, the Valise Project offers a powerful interdisciplinary learning opportunity. Our teaching artist will bring a valise to your classroom (virtually or in-person) and lead a project focused on the valise in an interactive 2-hour session. The Valise Project is graciously supported by Nordson Corporation Foundation, California Arts Council's Arts in Schools Program, and the City of Carlsbad's Community Art Program.
Register
Public Programs
For more information on our education programing or to schedule a tour, contact:
Education Department
education@icasandiego.org