All ages. Total inspiration.
ICA San Diego offers many programs that make contemporary art and art education more accessible and personally meaningful for kids and adults all throughout San Diego County.
Classes and Workshops
Ceramics Classes for Kids and Adults!
Ceramics Lab 6-week Fall Sessions For All Levels
Discover a variety of classes taught by accomplished local artists who are excited to share their expertise. Classes usually meet for six consecutive weeks and class themes and techniques vary widely, from painting to ceramics. Whether you are a beginner, or refining techniques you have practiced for years, you will find a supportive, fun and enriching atmosphere at ICA San Diego. Check See you in the studio!
View Classes
Art Summer Camp, Registration is still open!
ICA San Diego offers camps at our two locations in Encinitas and Balboa Park. Our camps are designed to promote mental health and inspire creativity. The benefits of an art practice will be taught on a small-scale by our talented teaching artists during your week-long camp. Your young artist will have the opportunity to see art and be inspired by working artists on view in our galleries.
Sign up here!
Ceramics Lab Membership
For all ages and abilities
Practice the skills you have learned in class and explore new possibilities with Ceramics Lab monthly fee options . Available for wheel throwers and hand builders. No instruction is provided during open lab hours. The lab technician will be present to answer questions, manage safety, and provide support.
Become a Member
Outreach Programs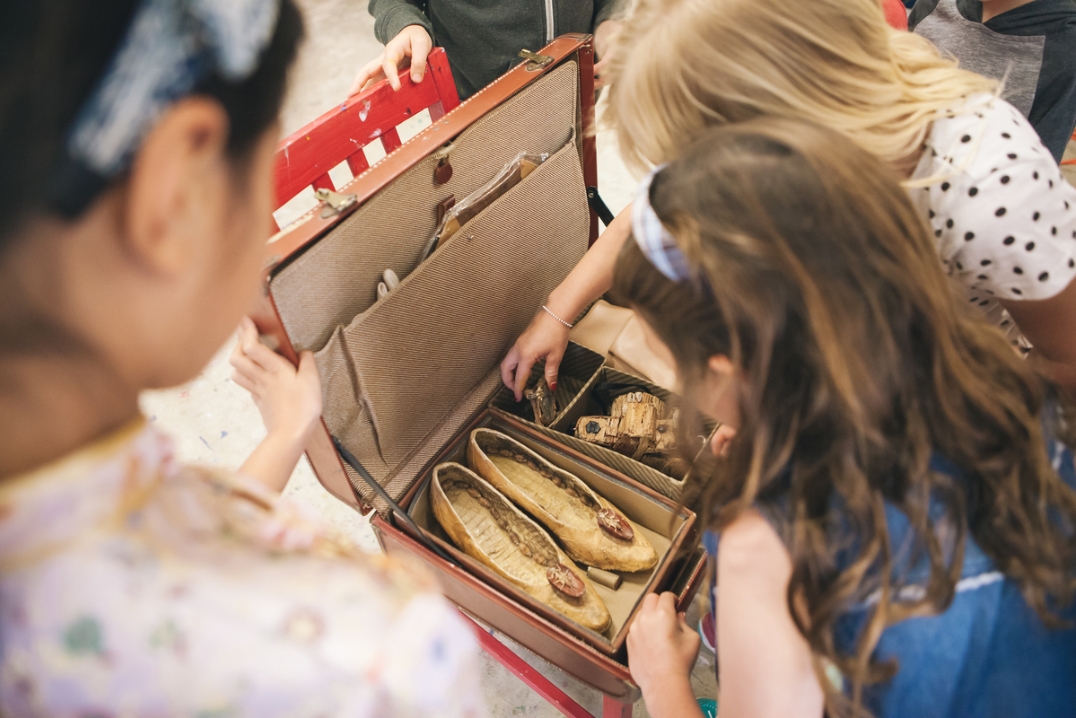 The Valise Project
Bring an interactive art experience into your classroom!
The Valise Program is inspired by renowned 20th century French artist, Marcel Duchamp, who designed miniatures of his works and carried them in suitcases to share with others. Each valise provides students a complete experience: from seeing, discussing, and touching the art to creating works of their own. With curricular connections to math, language arts, social studies and science, the Valise Project offers a powerful interdisciplinary learning opportunity. Our teaching artist will bring a valise to your classroom (virtually or in-person) and lead a project focused on the valise in an interactive 2-hour session. The Valise Project is graciously supported by Nordson Corporation Foundation, California Arts Council's Arts in Schools Program, and the City of Carlsbad's Community Art Program.
Register
Public Programs
Explore + Make (K-12)
ABX and ICA team up for a special program for K-12 students!
ABX and the Institute of Contemporary Art are pleased to announce a special field trip Xperience called Explore & Make funded by the Linda Brandes Foundation. ABX and ICA will work together to bring 600 students to ICA locations: in Balboa Park and in Encinitas for an in-depth tour of the galleries, and a hands-on related art activity led by a teaching artist. Learn more about this amazing contemporary art field trip. Funding is available directly on the ABX website.
Apply Now
Explore + Make (K-12)
Interactive tour that includes a 90-minute exploration of the gallery and art making activity.
Bring your class to ICA San Diego! Your field trip will include a tour of ICA San Diego led by a teaching artist. Students will have the opportunity to look closely, question, and share perspectives about contemporary art. We will work closely with your group's specific needs including a hands-on art project inspired by the current exhibition. When: Monday - Friday 9:00 am to 2 pm by appointment Where: ICA San Diego North and ICA San Diego Central.
Register
Tour with ICA's Education Staff
Explore art through an open dialogue with trained ICA Education Staff
ICA welcome groups by appointment. We offer a range of tour experiences to serve the public: pre-K through 8th grade school groups, high school and college student groups, and adult community groups. We kindly ask that you book at least one week.
Register
For more information on our education programing or to schedule a tour, contact:
Education Department
education@icasandiego.org